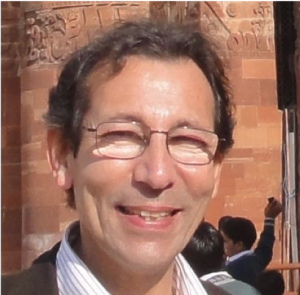 Dr. Rachid Alami
URL: https://homepages.laas.fr/rachid
Email: Rachid.Alami@laas.fr

Dr. Rachid Alami is a Senior Scientist at LAAS-CNRS. He received an engineering diploma in computer science in 1978 from ENSEEIHT, a Ph.D in Robotics in 1983 from Institut National Polytechnique and an Habilitation HDR in 1996 from Paul Sabatier University He contributed and took important responsibilities in several national, European and international research and/or collaborative projects (EUREKA: FAMOS, AMR and I-ARES projects, ESPRIT: MARTHA, PROMotion, ECLA, IST: COMETS, IST FP6 projects: COGNIRON, URUS, PHRIENDS, and FP7 projects: CHRIS, SAPHARI, ARCAS, SPENCER, H2020: MuMMER , France: ARA, VAP-RISP for planetary rovers, PROMIP, several ANR projects).

His main research contributions fall in the fields of Robot Decisional and Control Architectures, Task and motion planning, multi-robot cooperation, and human-robot interaction.

Rachid Alami is currently the head of the Robotics and InteractionS group at LAAS.

He has been offered in 2019 the Academic Chair on Cognitive and Interactive Robotics at the Artificial and Natural Intelligence Toulouse Institute (ANITI)
Title of the Talk: On Human-Robot Joint Action
Abstract: This talk will address some key decisional issues that are necessary for a cognitive and interactive robot which shares space and tasks with humans. We adopt a constructive approach based on the identification and the effective implementation of individual and collaborative skills. The system is comprehensive since it aims at dealing with a complete set of abilities articulated so that the robot controller is effectively able to conduct in a flexible manner a human-robot collaborative problem solving and task achievement. These abilities include geometric reasoning and situation assessment based essentially on perspective-taking and affordances, management and exploitation of each agent (human and robot) knowledge in a separate cognitive model, human-aware task planning and interleaved execution of shared plans. We will also discuss the key issues linked to the pertinence and the acceptability by the human of the robot behaviour, and how this influence qualitatively the robot decisional, planning, control and communication processes.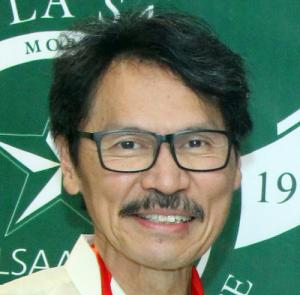 Marcelo H Ang Jr
Associate Professor, Mechanical Engineering Department
Ag Director, Advanced Robotics Centre
National University of Singapore
Robotics science and technology have evolved from the seminal applications in industrial robotics in manufacturing to today's varied applications in service, health care, education, entertainment and other industries including construction, mining and agriculture. One common theme in these emerging applications is the human-centered nature in unstructured environments, where robotic systems surround humans, aiding and working with us to enrich and enhance the quality of our lives. This talk presents our latest developments in fundamental capabilities in both "body" and "intelligence." An example of self-driving cars is presented. This talk will then conclude with the challenges in science and technology to further accelerate the robotics revolution.
Title of the Talk: Intelligent Robotics for Quality Living for All
He has received his BSc and MSc degrees in Mechanical Engineering from the De La Salle University in the Philippines and University of Hawaii, USA in 1981 and 1985, respectively, and his PhD in Electrical Engineering from the University of Rochester, New York in 1988 where he was an Assistant Professor of Electrical Engineering. In 1989, he joined the Department of Mechanical Engineering of the National University of Singapore where he is currently an Associate Professor and Acting Director of the Advanced Robotics Center. His research interests span the areas of robotics, mechatronics, autonomous systems, and applications of intelligent systems. He teaches robotics; creativity and innovation; applied electronics and instrumentation; computing; design and related topics. In addition to academic and research activities. He is also actively involved in the Singapore Robotic Games as its founding chairman, and the World Robot Olympiad as member of its Advisory Council. Some videos of his research can be found in: http://137.132.146.218/marcelo/videos/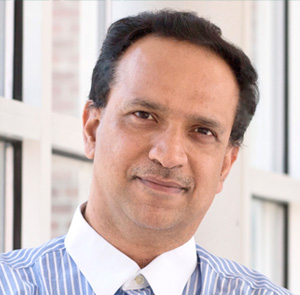 Dinesh Manocha
Department of Computer Science and Electrical & Computer Engineering
University of Maryland at College Park
Dinesh Manocha is the Paul Chrisman Iribe Chair in Computer Science & Electrical and Computer Engineering at the University of Maryland College Park. He is also the Phi Delta Theta/Matthew Mason Distinguished Professor Emeritus of Computer Science at the University of North Carolina – Chapel Hill. He has won many awards, including Alfred P. Sloan Research Fellow, the NSF Career Award, the ONR Young Investigator Award, and the Hettleman Prize for scholarly achievement. His research interests include multi-agent simulation, virtual environments, physically-based modeling, and robotics. He has published more than 520 papers and supervised more than 36 PhD dissertations. He is an inventor of 10 patents, several of which have been licensed to industry. His work has been covered by the New York Times, NPR, Boston Globe, Washington Post, ZDNet, as well as DARPA Legacy Press Release. He is a Fellow of AAAI, AAAS, ACM, and IEEE, member of ACM SIGGRAPH Academy, and Pioneer of Solid Modeling Association. He received the Distinguished Alumni Award from IIT Delhi the Distinguished Career in Computer Science Award from Washington Academy of Sciences. He was a co-founder of Impulsonic, a developer of physics-based audio simulation technologies, which was acquired by Valve Inc in November 2016.
Title of the Talk: Autonomous Driving: Simulation and Navigation
Autonomous driving has been an active area of research and development over the last decade. Despite considerable progress, there are many open challenges including automated driving in dense and urban scenes. In this talk, we give an overview of our recent work on simulation and navigation technologies for autonomous vehicles. We present a novel simulator, AutonoVi-Sim, that uses recent developments in physics-based simulation, robot motion planning, game engines, and behavior modeling. We describe novel methods for interactive simulation of multiple vehicles with unique steering or acceleration limits taking into account vehicle dynamics constraints. We present techniques for navigation with non-vehicle traffic participants such as cyclists and pedestrians. Our approach facilitates data analysis, allowing for capturing video from the vehicle's perspective, exporting sensor data such as relative positions of other traffic participants, camera data for a specific sensor, and detection and classification results. We highlight its performance in traffic and driving scenarios. We also present novel multi-agent simulation algorithms using reciprocal velocity obstacles that can model the behavior and trajectories of different traffic agents in dense scenarios, including cars, buses, bicycles and pedestrians. We also present novel methods for extracting trajectories from videos and use them for behavior modeling and safe navigation. These techniques are based on spectral analysis and demonstrated on urban datasets corresponding to ArgoVerse and TRAF.